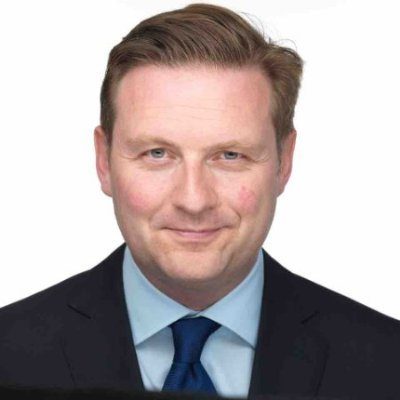 Peter Ryan
Principle, Ryan Strategic Advisory
Peter Ryan has been at the forefront of contact center services market advisory for over a decade.  Having began his career in London at Datamonitor in 2003, he quickly established himself as one of the foremost experts in the burgeoning CRM sector.
Over the course of his career, he has advised contact center outsourcers, their clients, industry associations and governments on matters ranging from vertical market penetration and service delivery to best practices in offshore positioning.
Peter Ryan's expertise in outsourcing has been recognized multiple times.  He was awarded callcentrehelper.com's prestigious Best Respected Contact Center Professional in 2015 and was included in Fonolo's Top 16 Analysts Covering Customer Experience.  He was also included in each iteration of the Nearshore Americas Power 50 influencers listings, which identified the most important outsourcing executives in the Western Hemisphere.
Through his career Peter Ryan has been a much sought-after speaker, headlining multiple events including The Turkey Call Center Conference and Expo (Istanbul), Nearshore Nexus (New York), The Business Process Enablement South Africa Summit (Cape Town), The Central American Nearshore Summit (Managua), Congreso Andino de Contact Centers y BPO (Bogota) and The Congreso Regional de Call Centers & CRM (Buenos Aires).  He has also been frequently quoted in the media on a variety of matters pertaining to BPO and contact centers.
Peter has degrees in Political Studies from the University of Saskatchewan and an MBA from Dalhousie University.  He lives in Montreal Quebec.
Richard Becker
Managing Director & Founder, Cross Keys Capital Investment Banking

Richard Becker founded Cross Keys Capital in January 2002, and has over 15 years of investment banking experience. Mr. Becker previously worked in Wachovia Securities' Private Business Group, a dedicated investment banking boutique serving the lower-end of the middle market. Mr. Becker founded Cross Keys based on the principles of high quality of customer service in several niche practice areas. He felt strongly, and continues to believe, that deals under $100 million in transaction value still require full service investment banking processes following efficient and well documented procedures that maximize value while doing so in an efficient manner given the size of the deal.
Mr. Becker specializes in sell-side M&A assignments for closely and privately-held businesses. To date, Mr. Becker has successfully closed in excess of forty sell-side M&A engagements, with a total aggregate value in excess of $1.4 billion. Mr. Becker is unique in that his fourteen years of experience in the industry have been solely focused on advising middle market and micro-cap companies with valuations that range from $8 – $150 million.
As a former certified public accountant (CPA) and certified management accountant (CMA), Mr. Becker brings to Cross Keys Capital a wealth of financial and tax knowledge as it pertains to structuring privately-held transactions. His extensive background in valuation methodologies, coupled with personal relationships with over two hundred of the leading private equity groups focused on the middle market, enables Cross Keys Capital to better position its clients in the eyes of both strategic and financial buyers. Mr. Becker leverages his previous experiences to focus on industries not always in the limelight of the M&A marketplace, including aerospace, automotive, commodities, construction, direct marketing, distribution, entertainment, healthcare, light manufacturing, niche retail, and trade publishing.
"The challenge in specializing on the sell-side of the M&A business is establishing credibility from the outset. The best way I have found to accomplish this objective is to be honest and forthright with both buyers and sellers. In building a unique culture at Cross Keys Capital, the item that I am most proud about is that the entire group takes great pride in being investment bankers and not merely intermediaries or business brokers. Service, reputation and ethics are of integral importance to the entire team at Cross Keys."
Mr. Becker earned his MBA from The Wharton School of the University Pennsylvania. He attended Wharton after a seven year career at a boutique bank, which he helped sell to Wachovia Securities, and, subsequently three years at Wachovia's Corporate and Investment Bank. This investment banking training followed a four year career in public accounting at the largest CPA firm in the Baltimore / Washington area whereby he again exclusively serviced the middle-market. Prior to his stint in public accounting, Mr. Becker was valedictorian in his business school class at James Madison University, earning summa cum laude honors.
In addition to holding the currently inactive designations of Certified Public Accountant (CPA), Certified Management Accountant (CMA), and Certified Internal Auditor (CIA), Mr. Becker was also a Series 7 Registered Representative while at Wachovia Securities.