Engagement Excellence is Key to Telco Success
If you polled a thousand U.S. executives from across industries, I am certain that most would say their sector is undergoing major disruption.  And, while each would have their own reasons for saying so, there is no question that telco players are under the gun.  When you combine shifting product and service lines coupled with rapidly evolving consumer expectations, keeping telco end-users happy is no easy feat.  But, if providers of all things telco are expecting to maintain and grow their market share, they need to get creative in how they deliver high quality and cost effective customer service.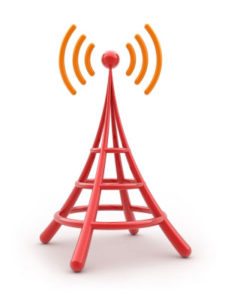 Looking at how telcos have changed over the past decade is a good starting point in assessing the challenges they face today.  Imagine that in 2007, a deal in which a provider offered landline, cell-phone, internet and cable TV was considered cutting-edge.  In 2017, residential landlines are disappearing and more Americans are cutting the cord on their cable packages than ever before.  Really, today's telcos need to be vendors of mobility and media services to satisfy the changing priorities of consumers.
But for the past few years I have often been seeing a disconnect in what telcos need to do versus what they are doing. One thing we do know is that today's consumer is more cross-channel oriented than ever before, and telcos have done their best to respond.  Because of this, it is critical that telcos have the right tools to ensure their agents receive the training necessary to guarantee consumer satisfaction.  This goes hand in hand with the importance of development, customization and use of technologies that will allow the consolidation of knowledge bases; this gives the telcos the ability to collect and use such information in a manner that enables agents to provide optimal service and offer the best products and services on a customer-by-customer basis.  However, many times I will visit telco prospects or clients and their situation is the same.
The ability for telco CRM executives to invest strategically is strained.  In fact, Ryan Strategic Advisory estimates that the budgets of roughly two-thirds of captive telco contact centers will remain static or actually fall over the next twelve months.  For players in a sector where offerings are changing so rapidly, there is a clear need to have funds at hand to engage consumers, retain their customers' business and grow their share of wallet over time.  This requires adeptly-trained agents across channels that are using relevant platforms in order to exceed end-user expectations every single time.  If the telco cannot at least do that, to use a baseball metaphor, they may as well head back to the dugout.
Fortunately, there is an alternative for those telcos facing a cash crunch preventing them access to the right technologies, agents, and strategies that make the customer experience great – outsourced contact center service providers.  Finding the right partner can make all the difference between falling short over the course of a phone call, web-chat, SMS or email exchange, versus using these interactions as a way of driving loyalty.  Industry experience is always an important consideration, but just as crucial is their ability to provide access to what the telco clients may lack, but need, to succeed in this competitive market.
Written by Stephen B. Ferber
05/18/2017

Created By:

Categories: