Timing is Essential in Offshore BPO Markets
To be the initial player in a new contact center delivery market is a rare occurrence.  Not only do these locations come about infrequently, but as the world gets flatter, the addressable number of new countries popping up will only diminish.  However, recognizing when a site selection opportunity is ripe can provide an outsourcer (and its clients) great value from such a new territory.  Equally, knowing when a delivery location has reached its peak is also an important skill.  Experience in this domain counts for a lot, as does due diligence.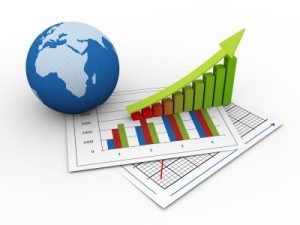 As CEO of Golden Gate BPO, I am always on the lookout for new, exciting places from which our clients can reap the rewards of a quality workforce and low operating costs.  In many ways, Golden Gate BPO has had some success in this domain, especially when considering what we have done in pioneering nearshore delivery from our sites in Belize City and Santiago.  Nonetheless, a question I regularly get asked is what I look for when identifying new markets.  The reality is there is no magic bullet.  However, I do think a few things stand out.
First off, government commitment to the outsourcing sector cannot be understated.  Unless a location's BPO promoters can count on their public servants to provide the business climate, infrastructure investment and education funding for exportable contact center services, the game is over before it even begins.  Government support feeds directly into a strong transport/technology network, skilled labor force and pro-growth commercial climate, all of which are essential to a new location getting its contact center sector off the ground.  Another element is scalability, as any emerging delivery market must have a fluid number of qualified people that can drive value for end-users using voice or non-voice means. Provided enthusiastic people are graduating from post-secondary institutes in decent volumes, outsourcers can count on long-term site longevity.
An equally important factor that needs to be considered in site selection relates to when a location has reached its "sell-by" date.  This is sadly a reality with which even the most weathered contact center professional needs to come to terms.  There are a few things to watch for, which include the oversaturation of vendors looking to service nearshore clients, rapid spikes in commercial real estate prices and sudden onsets of escalations in agent attrition.  These are developments that rarely correct themselves; and practically speaking, if these problems start popping up it may be time for a vendor to look at folding up their figurative tent.  This is the reality of offshoring – not all locations have an indefinite shelf-life.
As mentioned above, there is no set formula that outsourcers can use for picking the next best thing.  But, keeping a sharp eye on what countries are emerging, as well as those that seem to be developing problems is also crucial.  Flexibility to drive value from new sites, and knowing when to abandon others is the hallmark of wisdom in this ever-complex and changing industry.
Written by Stephen Ferber.
03/29/2017

Created By:

Categories: