Top 5 Things I'm Looking Forward to at the 2017 PACE Convention & Expo
As a newcomer to this industry, I've spent the past several weeks getting myself immersed in all things customer engagement.  From soaking in industry research to reading relevant articles and news to learning our own business at Golden Gate BPO Solutions, it's been quite an undertaking.  One thing that is apparent is the seemingly hundreds of conferences and events that are dedicated to this field.  However, even with the wide variety of event and conference options there is one that's been on the top of my list since I began my new role – the 2017 PACE Convention & Expo.  This year's event is just a few weeks away in Tampa Bay, FL and it's an event I'm really looking forward to – something I haven't said in quite some time about a conference!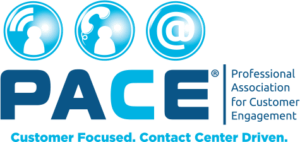 When people think conferences, quite often the first thing that comes to mind is days of sitting in a conference room while checking emails on the phone and waiting for the next break to come around.  But that's not at all what the PACE Conference is like.  This event has so many different aspects that make it unique.  Here are the top 5 things I'm looking forward to at this year's PACE Conference.
Activities and tournaments galore – what other conference gives you options of outdoor activities every day of the conference?  The event kicks off with a golf tournament at TPC Tampa Bay, voted one of the top golf courses in all of Florida.  If golf isn't your thing, there are other outdoor activities to choose from – namely a tennis tournament and a runner's network, which will meet before the conference each morning for a guided run around the beautiful grounds of the Grand Hyatt Tampa Bay.  As a Florida native myself, I can't think of a better way to start a conference than putting or hitting or running around among the swaying palm trees and gorgeous waters of the Sunshine State.
Another offsite event that will be taking place is a guided tour of the Home Shopping Network headquarters in nearby St. Petersburg.  HSN's contact center and customer service operations are a well-oiled machine, and we'll be stepping right into their largest call center to see the operations in real-time.  We'll also be touring through the product sample warehouse, the product quality testing department, the online sales showcasing, the TV studio areas and the product photography areas.  All attendees of this unique offsite event will get an in-depth look at the contact center, including an overview of their HR, recruiting and training of agents, a look into the operations floor and the supervision and QA of agents, as well as an overview of the HSN Command Center and workforce management.  The tour will wrap up with a visit to the HSN employee store where attendees will take advantage of a variety of HSN products at employee discounts.  A shopping spree at a conference is my kind of event!
This year's Keynote Speakers are some of the most respected leaders in their fields, and their ideas and commentary around this year's theme – Keeping PACE with the Connected Customer – will surely be one of the highlights of the conference.  This year's featured speakers are Jamie Siminoff, Founder & CEO of Ring, Inc. (the inventor and producer of the Ring Video Doorbell); Dave Murray, Senior Customer Engagement Consultant with The DiJulius Group who has over 20 years of customer service experience; and Kevin McDorman, AVP of Transformation who leads AT&T enterprise transformation initiatives. All attendees will surely be walking away from this conference with new ideas and strategies from this group of experts, along with the variety of topics to be discussed at the numerous breakout sessions.
Finally, the plentiful social and networking events – there are six (yes, six!) over the course of the event – will be a great way for everyone to enjoy some downtime, networking and socializing together.  This year's receptions include a welcome reception, a networking lunch, an expo hall reception, a chapter and new member reception – and of course, the big evening events which this year will be the PACE Carnivale and the PACE Farewell Carnival.  To end the conference is the 2017 PACE Call Centers CARE event, where the group comes together to give back to the community.  This year's event will team up with Clean the World, an organization that collects and recycles hygiene products and distributes them to impoverished people to prevent hygiene-related sicknesses and encourages vigorous childhood development.  What a special way to wrap things up!
With all of these exceptional events and thought-provoking agenda features, it's rather clear why the first week in April has been marked down on my calendar.  The 2017 PACE Conference and Expo is one in our industry that is not to be missed!
03/15/2017

Created By:

Categories: