Visit to Golden Gate BPO Montego Bay – Outsourcing and Contact Center Analyst Recap
I have been lucky enough to visit deployments around the world as part of my work in the outsourcing field, and I look forward to the opportunity of doing so whenever I venture to an overseas territory. On a recent visit to Jamaica, I was fortunate to have the opportunity of popping into the nearshore contact center operations of Weston-based Golden Gate BPO and their partner NICE Global. It was a great chance to see how since 2016 this US-headquartered contact center services provider has been leveraging one of the hottest delivery locales in the world for customer experience management.
One of the first that strikes you about this particular Golden Gate BPO deployment is its geographic locale. Being situated on the northern coast of Jamaica affords Montego Bay great advantages. It is notable how the city's infrastructure has improved markedly over the past decade, with more progress anticipated in the future on the transport front. Thus, whether coming in from the various hotel districts or the city's vibrant downtown, I found that getting to and from the Golden Gate BPO site is straightforward.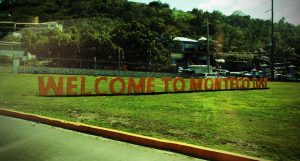 Golden Gate BPO's site is located in the Montego Bay Free Trade Zone, a part of the city that was designed with service providers in mind. The neighborhood is well maintained and clean, attributes that are important for employees and clients alike. In many ways, with the ever-present development of well-known eateries and bars, it is reminiscent of a vibrant US beachside community.
This trend was consistent within the Golden Gate BPO operation, which gives visitors an immediate impression of straightforward, modern contact center service delivery. The facility is laid out with an open-plan design that provides agents and supervisors with a collaborative atmosphere. This was apparent during my visit, when I saw numerous interactions among team members on how best to address end-user concerns. Equally striking was the technology that agents have at their disposal. As a former employee of a major computer manufacturer, this is a detail I am bound to notice. And as an analyst I know the importance of such investments. The computer terminals, peripherals and office furniture are not only modern, but they are also ergonomic. This counts for a great deal when courting agent satisfaction and loyalty. Golden Gate BPO performs primarily technical support for American end-users, and has been able to develop a niche in this regard within Jamaica.
The work that Golden Gate BPO has done over the past nearly two years in regard to delivering support to US end-users is apparent to anyone that visits its delivery point in Montego Bay. It is great to see both the progress of Montego Bay as a contact center nearshoring location, and the contribution that Golden Gate BPO is making there.
Written by Peter Ryan 
11/13/2017

Created By:

Categories: