Founded in 2006, Golden Gate BPO Solutions provides multi-channel contact center, customer engagement and business process outsourcing services on behalf of our clients.

We have a passionate team and innovative approach that allows us to deliver small and large scale high touch outsourcing solutions, enhancing each stage of the customer relationship management life cycle to acquire, retain and support, grow and optimize customer relationships.

Our customer engagement centers are located in the United States, Dominican Republic, Belize, Jamaica, India and the Philippines, from which we offer multi-lingual voice, email, web chat, social media, back-office, online help desk and automated support.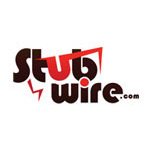 With Golden Gate BPO Solutions' help and continued support, we have now been able to add to our services a Streamlined Box Office Sales Solutions component, including multi-channel Order Entry, Will Call, Order Look Up and Customer Service, along with robust and customized Reporting to support our clients' needs. In essence, we now can offer and perform for our clients a full 360-Solution that allows our Promoters, Venues and other clients to primarily focus on the overall planning, booking and broad-based marketing of their events. This gives them the confidence that StubWire.com has every aspect of the ticket printing and multi-channel sales, customer service and overall management of the entire ticketing function covered both in a high quality manner as a positive extension of their brand and in a more cost effective way.
CEO
StubWire.com