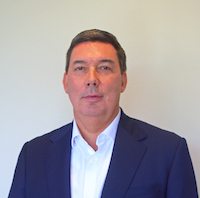 Stuart Cranston started his working career with the Common Services Agency within the Scottish Health Service in Edinburgh, Scotland. He has since worked in three continents, Asia, EMEA and the Americas specializing in IT and Call Center outsourcing solutions for over 28 years.
In his current role as CEO of United Nearshore Operations (UNO), he oversees the provision of outsourced call center services from its location in Santiago in the Dominican Republic. UNO is in its 11th year of operation.
Stuart Joined Golden Gate BPO as SVP & Managing Director in 2015 and will bring his experience of the LACAR region to the Golden Gate BPO team. Stuart has managed start up organizations ranging from 50 seats to over 10,000 seats. Previously Stuart worked for Computer Sciences Corporation (CSC) for over 10 years in Falls Church, VA where he was an integral part of the new business development team providing full IT outsourcing solutions to fortune 100 and 500 companies. Prior to CSC, Stuart managed the Diageo IT infrastructure in Hammersmith, London supporting Diageo locations in over 92 countries.
Stuart attended Heriot Watt University in Edinburgh, Scotland.