Tracy Thompson, s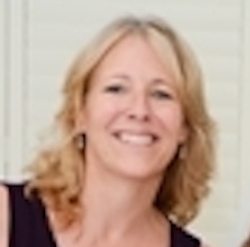 tarted working with Golden Gate BPO in January 2012. Tracy has over 20 years experience in sales, operations, outsourcing, and consulting. As Golden Gate BPO's Managing Director of Sales and Marketing, she develops and drives our overall marketing strategy and business development initiatives.
Tracy enhances the overall quality and depth of our company's capabilities in several other verticals as a well-rounded multi-channel customer engagement and contact center professional with a focus on integrated social media business solutions.
Tracy is an experienced and consultative business development professional.  She ensures that any clients' or potential clients' needs are fully evaluated and vetted before determining whether or not she or her organization is able to serve as a value added resource.  Tracy is completely transparent in her approach, always providing objective advice and is true to the Golden Gate BPO philosophy of only taking on new clients or project initiatives where our team and operation can make a positive difference, from program planning and development to successful implementation and operational execution.  She is very creative at identifying and marrying operational and technology solutions for clients addressing every aspect of the CRM life cycle, including sales/acquisition, customer service and technical support, loyalty and retention, and growth.
In her 20 years of experience in the industry, Tracy has maintained high-visibility roles taking full ownership of client business relationships of all sizes and understands that successful consultative business development is about building repeatable processes that drive long-term value for clients.
Prior to Golden Gate BPO, Thompson spent one year with American Support with a primary focus on growing revenue and subscribers for their current cable clients by developing and executing enhanced operating efficiencies and overall customer experience.  Before that, she served as an executive at LiveOps managing New Business and Sales Development, a company that offers outsourced workforce solutions, through its work-at-home model and cloud-based and hosted contact center solutions.
Tracy attended Cleveland State University and Ohio University.