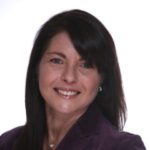 With over 20 years of marketing experience, Jaime brings a results-oriented marketing mindset to the Golden Gate team through an entrepreneurial spirit and a strong understanding of direct response principles.
Through her various positions in both marketing agency and corporate marketing environments, Jaime has a full understanding of how to tailor relevant marketing efforts to reach the right audiences at the right time via the right channels.  Her programs have successfully led the charge in helping companies scale and grow their marketing initiatives, including brands such as Turner Broadcasting System, The Home Depot, Hotels.com, Air Canada, Starwood Hotels & Resorts, Harrah's Hotels & Casinos, Travelzoo, Laser Spine Institute, Navy Federal Credit Union, among others.
Jaime's expertise is in crafting and delivering marketing strategies that create awareness and drive leads, customer acquisition, sales and revenues.  She's worked in nearly every aspect of the marketing arena – traditional media planning & buying, partnership marketing, digital strategy, online display planning and execution, paid search, SEO, content marketing and more.  With a background in both digital and traditional marketing, her experience is both extensive and dynamic.
Jaime graduated from the University of Florida's school of Business Administration, where she received a Bachelor of Science degree in Marketing.  She currently resides in Atlanta, GA.