Golden Gate BPO Solutions Makes Inc. 5000 List For 2nd Consecutive Year
FOR IMMEDIATE RELEASE: August 22, 2017
Weston, FL:  Golden Gate BPO Solutions, a provider of unique and effective contact center, business process outsourcing and customer relationship management solutions, has been ranked on the 2017 Inc. 5000, an annual ranking of the top-growing private organizations in America.  The Inc. 5000 recognizes growing companies who excel in entrepreneurship, value and growth in the nation's private sector.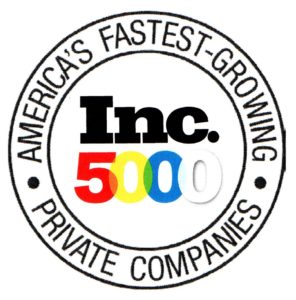 "When we made the Inc. 5000 list last year, I was extremely proud of what we had accomplished and to be a part of such a prestigious group of organizations. Being recognized for a second consecutive year as one of the nation's fastest growing private companies is very special to me, as it is a true reflection of how dedicated and committed our organization, partners and clients are to our core belief that delivering a great customer experience should be at the center of each and every customer interaction," said Stephen B. Ferber, CEO and Managing Partner of Golden Gate BPO Solutions. Adds Ferber, "When we founded Golden Gate BPO, our initial priority wasn't necessarily rapid growth. Our key focus was to develop a solution to fill a gap in our industry that was apparent – to provide high quality, relationship-centric and niche-focused outsourcing and BPO solutions for small and mid-size companies who could not get exactly what they needed from the big or small players in our space.  We're passionate about what we do, we're motivated to continue growing with our clients, and we truly embrace our entrepreneurial spirit – all of which are validated by our ranking on the Inc. 5000 again in 2017."
This marks the second year in a row that Golden Gate BPO Solutions has been named to this prestigious list, published each year by Inc. magazine.  Golden Gate BPO's consistent growth, entrepreneurial spirit and persistent dedication to industry best practices have contributed to solidifying their place on the Inc. 5000 over the past two years.
About Golden Gate BPO Solutions:
Golden Gate BPO Solutions provides high quality and customized multichannel outsourced contact center solutions by bringing its executive management experience to its specialized and regional contact center operating partners, each who focus on delivering the highest level of customer experience, whether the objectives are sales, customer care or technical support.
Golden Gate BPO believes that the highest level of customer service experience, and attention to a Client's and their customers' needs, is best delivered by specialized and narrower-focused companies – whether the focus is by region/country, service capabilities and/or other unique or differentiating factors. As an executive team that has experienced what contact center commoditization feels like, standardization to the point of lack of flexibility and with the larger global "category killer" firms emphasizing their own short terms financial goals ahead of their clients' goals and priorities, we created Golden Gate BPO Solutions as a competitive economic alternative with day-to-day focus on strategic partnership with each and every client.
To learn more about Golden Gate BPO Solutions and our customized, localized and personalized outsourcing solutions, visit www.goldengatebpo.com.
Contact:
Jaime Weinsier
Golden Gate BPO Solutions
954.328.8416
jweinsier@goldengatebpo.com
08/21/2017

Created By:

Categories: