Golden Gate BPO Solutions To Provide Customer Support And Lead Generation For HotelPower.Com
FOR IMMEDIATE RELEASE: May 24, 2017
Weston, Florida:  Golden Gate BPO Solutions, a global provider of customer management and business process outsourcing solutions, announced today it began providing lead generation and customer support for HotelPower.com, an online member-based provider of discounted lodging accommodations ranging from traditional hotels to rental properties. Golden Gate BPO Solutions is servicing this new client from its contact center partner in Montego Bay, Jamaica.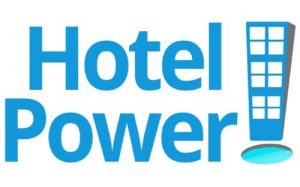 Stephen B. Ferber, CEO of Golden Gate BPO Solutions, stated, "The partnership between Golden Gate BPO and HotelPower.com is indicative of our company's expertise in the travel space and customer relationship management, from sales and service to customer retention. HotelPower.com was established by travel industry leaders from Global Travel International – the 55th Largest Travel Agency in the U.S. according to the Travel Weekly Power List 100 – to bring insider rates and discounts to a wider audience. Their vision and innovative solutions for travelers and strong commitment to customer experience align directly with Golden Gate BPO's principles. We are proud to be partnering with this outstanding company."
Adds Randy Warren, CEO of HotelPower.com, "Golden Gate BPO Solutions is a unique provider in the outsourcing space – one that can provide us with customized, goal-oriented solutions for our customer service needs as well as the utmost in relationship management through full immersion with our organization and its culture. This is an approach we found extremely appealing in our search, and Golden Gate BPO was the one outsourced contact center company that could offer this high-touch level of service we require. We believe in their standards of creating the most positive customer experience, and we're excited for them to be a part of our team to help service and grow our business."
About Golden Gate BPO Solutions:
Founded in 2006, Golden Gate BPO Solutions provides multi-channel contact center management, customer engagement and business process outsourcing services. We offer a unique and effective call center outsourcing alternative that provides our clients with a high touch client-service provider relationship. Our outsourced call center alternative yields world-class customer care, technical support and sales along with the full spectrum of outsourcing functions required to serve clients' customers. Our customer engagement centers are located in the United States, Dominican Republic, Belize, Jamaica, the Philippines and India, from which we offer multi-lingual voice, email, web chat, social media, back-office, online help desk and automated support.
Golden Gate BPO Solutions is ranked No. 975 on Inc. magazine's 35th annual Inc. 5000, the most prestigious ranking of the nation's fastest-growing private companies. The Inc. 5000 represents a unique look at the most successful companies within the American economy's most dynamic segment— its independent small businesses. Started in 1982, this prestigious list of the nation's most successful private companies has become the hallmark of entrepreneurial success. Companies such as Microsoft, Dell, Domino's Pizza, Pandora, Timberland, LinkedIn, Yelp, Zillow, and many other well-known names gained their first national exposure as honorees of the Inc. 5000.
For more information on Golden Gate BPO Solutions, visit www.goldengatebpo.com.
About HotelPower.com:
Hotelpower.com is a recent addition to Global Travel International. Global Travel International is the 55th Largest Travel Agency in the U.S, according to the Travel Weekly Power List 100. Hotelpower.com offers consumers and club members one of the biggest selections and best pricing options of lodging accommodations from traditional hotels to vacation rentals at more than 400,000+ properties worldwide. Member benefits include discounted hotel rates up to 70% off, complimentary upgrades, free breakfasts, late checkout, email alerts for travel specials and access to inventory not available through other online sources. Hotel Power offers discounted hotel stays, only to club members, with rates and availability unlike any other travel website by those in the know – enabling them to save thousands upon thousands of dollars in hotel expenditures.
For more information visit www.hotelpower.com.
Contact:
Jaime Weinsier
Golden Gate BPO Solutions
(954) 328-8416
jweinsier@goldengatebpo.com
05/24/2017

Created By:

Categories: